Our Next Events
Thursday 2nd March, 7.30pm
Behind the Fireplace – Andrew Scott
Book signing and talk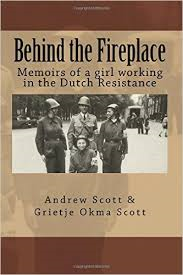 Andrew Scott's mother, Grietje Okma Scott was born in 1922 and lived in The Hague during World War II. As a boy Andrew asked his mother what she had done during the war, she told him that her family had hidden Jews behind the fireplace, but refused to say more. It took until 1992 for Grietje to tell her son the full story, which revealed itself to be about even more than sheltering Jewish refugees – Grietje's involvement in the Resistance involved circulating anti-Nazi propaganda, sabotage, rescue, escape, and her doomed love for a fellow Resistance fighter.
Andrew tells not only the story of his mother's war time efforts, but also of the lifelong effects her traumatic wartime experiences caused.
£5, to include refreshments.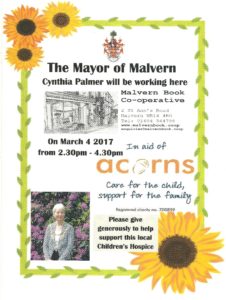 Ever wondered what the Mayor does for her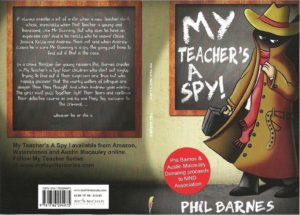 keep? Well on Saturday 4th March you can find out as she's working in the shop. Pop along between 2.30 and 4.30 and have her make a cup of tea for you!
And whilst you're here you could get a copy of Phil Barnes'  "My Teacher's a Spy!" signed by the author and meet representatives from the Motor Neurone Disease Association (proceeds from the book are going to them).