Great excitement has broken out in the shop!
Carol Ann Duffy has accepted our invitation to do an event for us in celebration of our 5th birthday. On Friday 5th May at  7.30pm she and her colleague John Sampson will be providing an evening of poetry, readings and music. Tickets are likely to be rarer than a good Jeffery Archer novel. A larger audience than we can accommodate in the shop is a certainty so we will be hosting this event at Malvern Cube. The ticket price will be approximately £10. Further details will follow but in the meantime please reserve this date in your diaries and tell as many people about it as possible.
And there's more:
On Friday 12th May
our members

(who believed in this idea, support us, eat the cakes, buy the books and who are just the  loveliest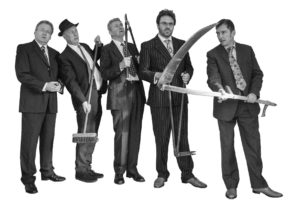 people) are invited to celebrate our 5th birthday in the shop from 7.30pm onwards. We will be having musical entertainment from the a Capella singing group Men in General and there will be plenty of drinks, cake, party food and balloons and some special offers on books. Again, further details to follow plus requests for food. Members are very welcome to bring guests to this evening.

Do please let us know if you would like us to book you in for either of these special events.