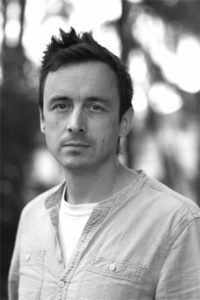 Tom Bullough is the author of four acclaimed novels. The most recent of which, Addlands, is an exploration of landscape and language, change and continuity, set in the hills of the Welsh Borders and told through decades in the lives of the reclusive Hamer family.
Tom will be reading from the novel and discussing its themes and inspirations. Described as 'where the new nature writing meets the novel,' (The Spectator) Addlands will appeal to fans of writers such as Robert Macfarlane and Richard Mabey, as well as anyone familiar with the landscape of the Welsh Borders. It has certainly been one of our staff's favourites this year.
"A novel of enormous power [and] a haunting study of change and continuity… A quiet hymn to place, an exploration of the way in which our  relationship to it makes us who we are" Financial Times
Tom's other novels are A, The Claude Glass, and Konstantin. You can find out more about Tom and his work by visiting his website here.
Friday 10th November, 7.30pm (Doors from 7.15)
£7, including refreshments.
Book online here (will incur a booking fee), or phone, email or call into the shop to reserve your tickets.